After reading an interesting post about French beauty secrets by a French blogger I could not resist the temptation to reveal some of the beauty secrets of Italian women...
Contrary to popular belief, Italian women are quite simple when it comes to body and skin care, even though they would nearly ever go out without make-up.
Body Care
Italian ladies are just happy having a shower & go and perhaps a relaxing bath with essential oils when they fancy a 'wellness break' in the comfort of their home.
One of my favourite shower product is L'Occitane Almond Foaming shower oil because it cleanses and hydrates in one step and it smells divine.
For my hair instead I love using John Frieda's products but if I am on a budget I go for Pantene shampoo and conditioner.
Italian women do not really bother with slathering their body with slimming creams as they do not think that these will work unless they eat well and exercise.
I personally try to cook most meals from scratch, like a quick and easy pasta dish with a vegetables sauce made with onion, garlic, sweet red pepper, mushrooms and tomatoes or with whatever vegetables I have got in the fridge, sauteed in 1 or 2 tablespoons of olive oil and topped with some some grated Parmigiano cheese.
Sport wise I must confess that I am pretty lazy at exercising (like 47% of Italian ladies!) but I love walking...especially if it involves shopping or at least browsing!
Skin care
I personally prefer washing my face with a wash off cleanser like the new L'Oreal Skin Perfection Recomforting Gel-Cream Wash.
If I am wearing a lot of make-up I may use a gentle yet effective eye make-up remover like Clinique Rinse-Off Eye Makeup Solvent and a hydrating toner like Estee Lauder Soft Clean Silky Hydrating Lotion at the end of the day to make it sure that my face is properly clean.
One of my favourite

moisturizer

instead is

Estee

Lauder Advanced

Multi

-Protection Anti-Oxidant Lotion SPF15 because its antioxidant rich formulation and SPF makes a different to the look of my skin.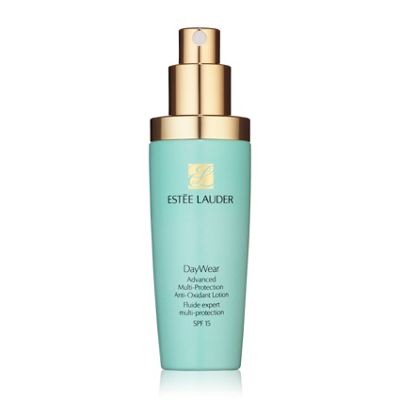 Depending on the condition of my skin, I may also add an exfoliating serum with salicylic acid like Paula Choice 1% BHA Gel or bareMinerals - bareVitamins - Skin Rev-er Upper or a supplement serum, like Bobbi Brown Skin Supplement (review here) in the evening.
Make-up
Only 21,5% of Italian women dare go out bare face while most of them love evening out their completion with tinted moisturizer or foundation and concealer. I swear by Bobbi Brown tinted moisturizers (review here) and concealers and Chanel foundations (review here).
Italian women also love adding a pop of blush, often in a peachy hue, like Diego della Palma blush in 04 peach, or bronzer to their cheeks for a healthy glow and they enhance their big eyes with a lot of mascara.



When Italian ladies choose a lipstick they often go for an orange brown shade (like Diego dalla Palma The Lipstick in 37 light brick) which works well with their Mediterranean colouring.
Tan
Italian women adore showing off a
natural sun-kissed look
but they also protect their skin with a
high SPF sunscreen
as soon as the good weather arrives.
I personally trust Clinique sunscreens like Sun Broad Spectrum
SPF 50 Sunscreen Body Cream.
Last but not least Italian ladies swear by wearing flattering slim-cut clothes in order to enhance their body shape and 'assets' (like bosom and bum) or to hide their flaws (like tummy and legs).
What are your beauty secrets as an Italian or foreign woman? I would love to hear from you.